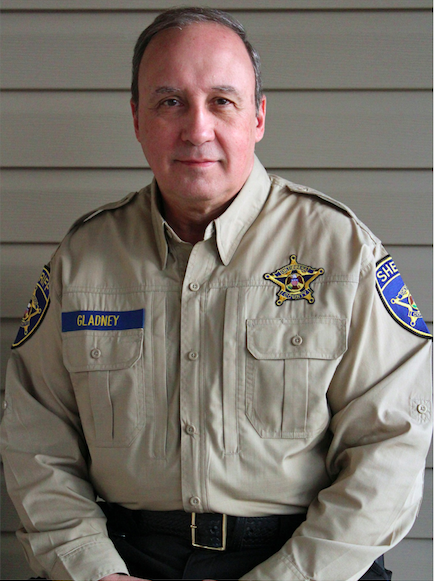 Stephen "Steve" Craig Gladney began his law enforcement career in 1980 as a State Trooper with the Mississippi Highway Patrol (MHP). As a State Trooper, Trooper Gladney enforced the rules and regulations of the State of Mississippi, investigated motor vehicle accidents, made arrests, and testified in court as needed. In 1986 Trooper Gladney was promoted to the Driver License Services at MHP. In 1988 Trooper Gladney was again promoted to Lieutenant, where he served in the Public Affairs' Division for the entire State of Mississippi. In Public Affairs he was responsible for maintaining daily reports of officers' activities, promoting public awareness of crimes prevention, crisis intervention, safety education and training, press conferences, releasing information to the media, answering questions by the media, and acting as the liaison officer between the public and other agencies, including the Department of Public Safety. From 1991 → 2008 Lieutenant Gladney provided security to Mississippi State University's Football Team. In 2008, after 28 years of service to our State, Lieutenant Gladney retired from MHP.
In 2010 Mr. Gladney joined the Starkville Police Department as a Bailiff for Municipal Court.
In 2012 Mr. Gladney was elected as the 25th Sheriff of Oktibbeha County.
Sheriff Gladney is married to Sandra Tabor Gladney. They have two daughters, two grand-daughters, and a grand-son. Sheriff and Mrs. Gladney attend the First Baptist Church in Starkville, Mississippi.
Recognitions:
Starkville Jaycee's Outstanding Young Law Enforcement Officer -- 1980
Starkville Optimist Club Distinguished and Dedicated Service Award -- 1988
Starkville Daily News Recognition - Top 40 Over 40 -- 2009
Education and Training:
Louisville High School, High School Diploma -- 1974
Mississippi State University -- 1974 → 1975
Mississippi Law Enforcement Training Academy -- 1979 → 1980
American Red Cross, CPR First Aid Instructor course
SafeKids Inc., Child Passenger Safety Instructor course
Mississippi Law Enforcement Academy, NRA Firearms Instructor class
Forensic Training Seminar, United State Air Force
Advanced Drug Enforcement Course, Federal Drug Enforcement Agency (DEA)
Advanced Narcotics Enforcement Seminar, Mississippi Bureau of Narcotics (MBN)
Certificates and Professional Memberships:
Defensive Driving Instructor
National Rifle Association (NRA) Firearms instructor
Certified CPR instructor
Certified child passenger safety technician
Mississippi Troopers Association
Mississippi Sheriffs Association