Sheriff's Message



It is the mission of the Oktibbeha County Sheriff's Office to provide fair, honest, impartial, and professional public service to all citizens of Oktibbeha County. We will support and defend the Constitution of the United States of America and the laws of the State of Mississippi. The Sheriff's Office will operate in a compassionate, courteous, and patient manner with integrity and loyalty to the citizens of Oktibbeha County. We want to provide a safe community where families will enjoy living and remain here to live, work, and raise their family.

Steve Gladney, Sheriff This email address is being protected from spambots. You need JavaScript enabled to view it.
Emergency Notifications
Amber Alert! Amber Alert! Amber Alert!
Missing Child in Mississippi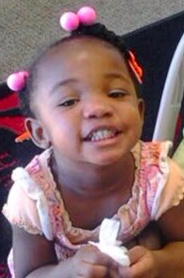 Missing since Mar 01, 2014
Description
Age (now): 2 years old
Sex: Female
Height: 2" 10'
Weight: 27 lbs
Last seen on Saturday Mar 01, 2014 morning wearing a turquoise sweater with a bear on the front, off-white or khaki pants and pink tennis shoes.
The 2 year old child was last seen on Saturday Mar 01, 2014 morning just after 1100 hrs (11:00am) at her home in Camden (North Madison County, Mississippi).

If you have any information regarding the whereabouts of Myra Lewis, please call the Mississippi Highway Patrol at 855-642-5378 or
Madison County Sheriff's Office at 601-859-2345.

More information can be found at these External Websites:

Google Alerts:
http://www.google.org/publicalerts/alert?aid=9954e6d6cc3a68c&hl=en&gl=US&source=web

Missing Kids:
http://www.missingkids.com/poster/AMBER/11489/7701